Long story short, I use duct tape to hold the probe down to the glass of the tank and cover it up, and since my male loved to hang off the probe line, I decided to use some good duct tape- it was stuck there good, and somehow my male got above it and pushed his way into it. After a long time trying to get it off, quite a few scales came off. No blood though, but he's a little wrinkly. I'm gonna keep an eye on him for now, and if it gets worse I'll call up the vet. His scales have always been transparent, so I'm not too worried how red it is right now, but if it stays that way I'll be sure to get him in the vet immediately.
On the other hand, how should I deal with the missing scales? It's not like clumps came off, just here and there. Will that be fine, or does he need some sort of cream put on him to help for a little while? And, how do I keep the probe line from being "accessible" to him, without gluing the whole thing inside the tank?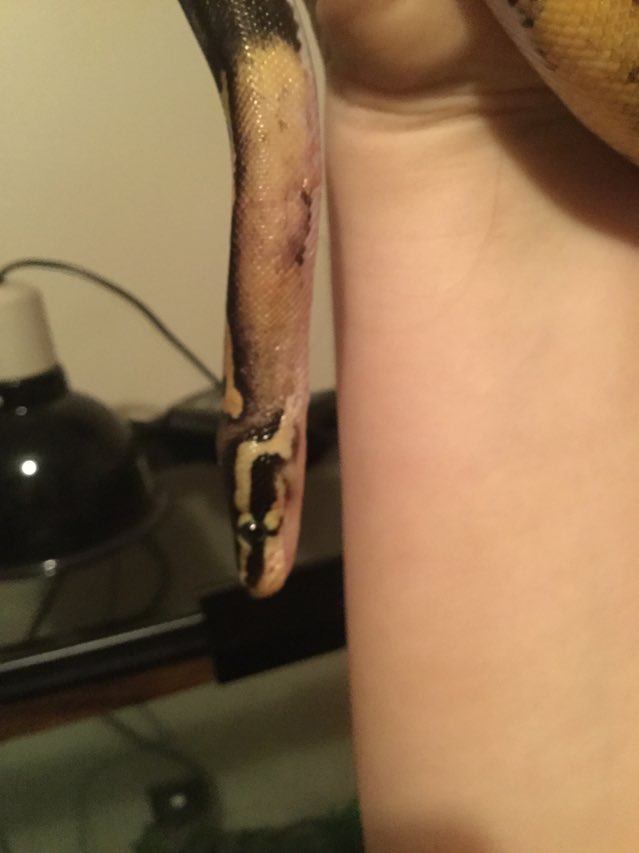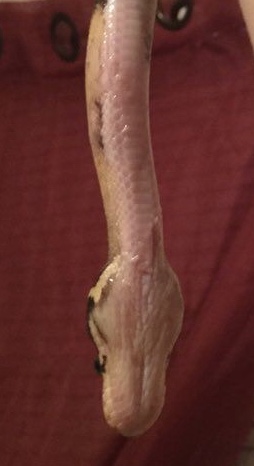 Update 3/28-
While moving him around and changing his bed to paper towels this morning, he seems really good. No blood, no scraps. But he's a little red under his jaw and neck, as I said before he has transparent scales so maybe that's just his blood flow to help heal the area? He's slightly skittish today (I don't blame him) but otherwise I'm sure he'll heal up great by his next shed.