Ok I really need a bumblebee… They're beautiful

I just hope the head wobble is minimal

I'm still a little unsure as to what the visual difference is between bumblebee & firebee I've tried doing research but they show the same snakes for both

My initial thought was bumblebees are more yellow and firebees are more white but my research has made me confused.
Then I thought It is the colour fading down.
Can anyone recommend somewhere (that explains the difference) for me to read into this. Or can someone explain it to me?
I really want to understand ball python morphs a little more so I can ID snakes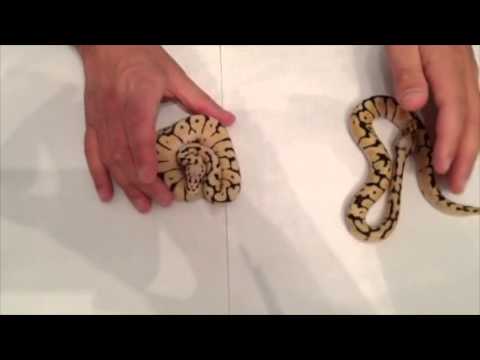 I found this. Which would make me say the one on the left is a bumblebee due to messier patterning and the one on the right is a firebee due to the cleaner patterning. You have them in person so what do you think!

I had watched this video and if it wasn't for the head difference I would still be massively confused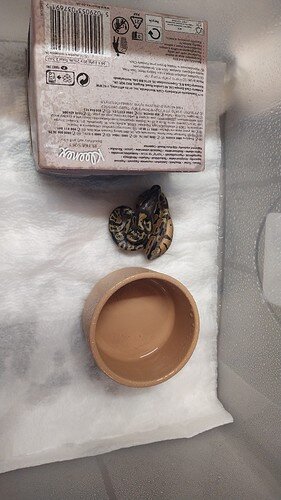 Little one still hasn't eat or shed but it has got a little bigger, haven't weighed it yet as I don't want to stress it out.
Our hides haven't shown up yet so I made a temporary hide, although it prefers to sit on top

Two have shed, although I realize I only took a pic of one of them.
It's not as light as mum, but I think this one is a firefly, correct me if I'm wrong.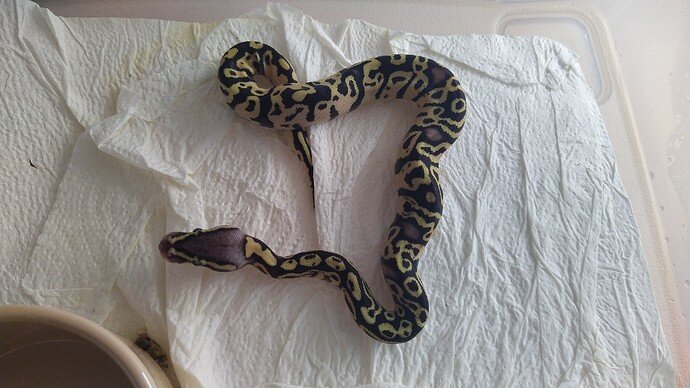 I agree.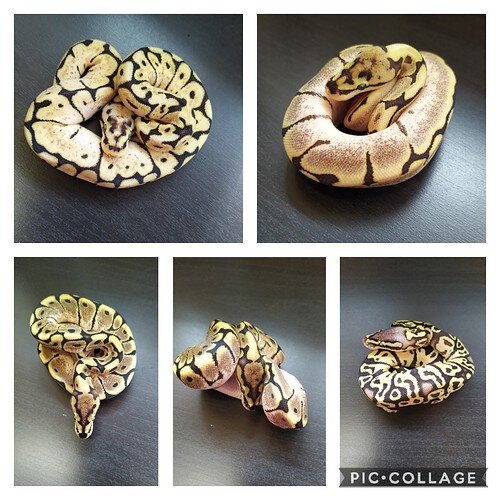 So all have shed apart from lil one. So I think they are the following. Correct me if I'm wrong:
Firebee
Bumblebee
Spider
Spider
Firefly
I agree


Who's staying then?


I'm going with the firebee and bumblebee, and then little tiny one for your son?

Not fully sure yet as depends on sex but firebee is a definite keeper regardless of sex

I expect most will stay dependant how the second clutch of eggs turn out this year. We're already working out next year's breeders

Now the fun part, trying to get them to feed!

All of them.



Probably. It's hard to choose but my husbands main goal is pieds… So we will have to see

.
I got my bumblebee and firebee so I'm happy

just need to convince husband that we should keep them booth… Might not be too hard

I'm definitely looking at breeding to get a killerbee now

I got bumblebee and firefly confused when I first read this and thought spider to spider… that's deadly.
You are correct, that is deadly and definitely not something I'd do