A few people have asked about how to tell the sex of a crested gecko, so I thought I'd make this thread. Hope it helps.
Firstly adult male crested geckos will have a bulge like so…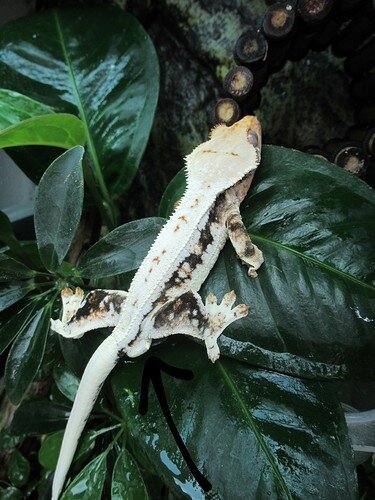 Females can sometimes have a little bulge, but it's usually very clear which is male. Below is a female with a slight bulge, as you can see it's not visible from top view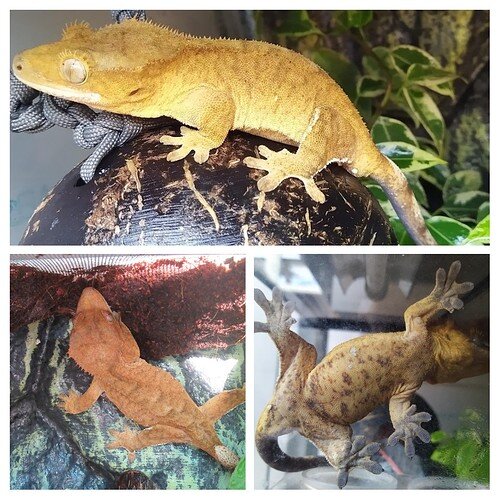 However it is harder to tell the sex when crested geckos are young. I check the sex of my crested geckos as little as 6 grams, however I wouldn't recommend below 10g if just starting out.
Here is a pic of a young 10g crested gecko, just above the black line are the pores which that run along the underneath of the cresties back legs, this tells me the Crestie is male.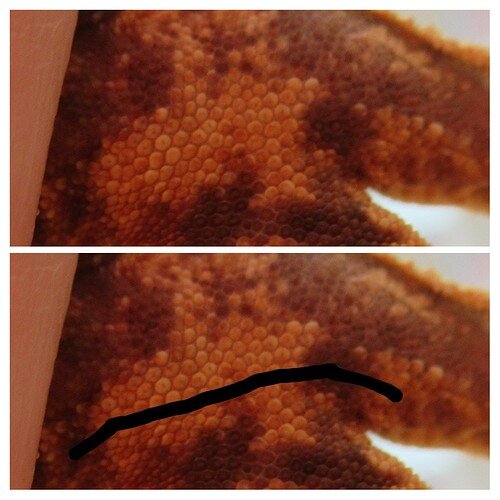 Female cresties can have pores, however they don't form the consistent line like you see in males.
Please note, pores are not always visible, pores can appear later on so this is not a guarantee of sex… Just to give people an idea.
I find using a jewellers loop makes the process easier