You can "install" the MRC on both Android and iPhone devices.
Android
Some of you that use Android may have realized a while ago that the "Install App" option from within Chrome had disappeared, and those that already had it installed lost the logo on our icon.
I'm happy to announce that we have worked out a fix for this and the MRC is now installable again

…
You may see a notification at the top of your screen within your next few visits that will prompt you to install. If not, you can find the option by opening up the MRC forum in Chrome and clicking the "3-dot menu (

) and you will see the option to install.

iPhone
Within Safari (not Chrome), you can use the "Share" button (middle one below), and then choose the menu option "Add to Home Screen".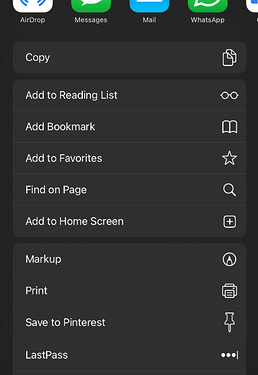 If anyone has any issues please let me know.