Carmel Jag and a Diamond? Beautiful carpets!
Gahhh!

Gorgeous!!!




Seriously awesome photos too! (The whole shebang!)
Noodle! Best name ever!!

Stunning!!

Hello… I had some beautiful jungles and coastals before my children were born. I sold them a few months prior to the birth of my first child. I miss them. My jungles were Python Pete stock. My coastals were from Python In A Pear Tree? I think the breeder's last name was Pennell? Anyway, beautiful animals you guys are posting.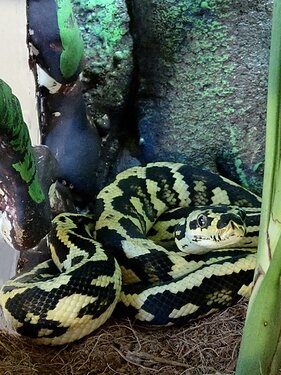 This is Minerva. She is an Ocelot sib. Her breeder force fed her for 8 months before she started eating baby quail. Then eventually mice
With all of the early and frequent handling, she is the best snake. (she is pet only,) She has a nice bioactive inclosure with live plants and lots of climbing opportunities.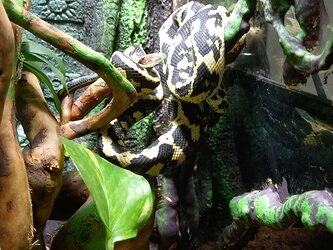 And she has become a good eater.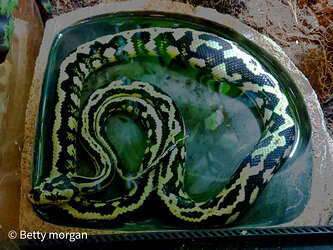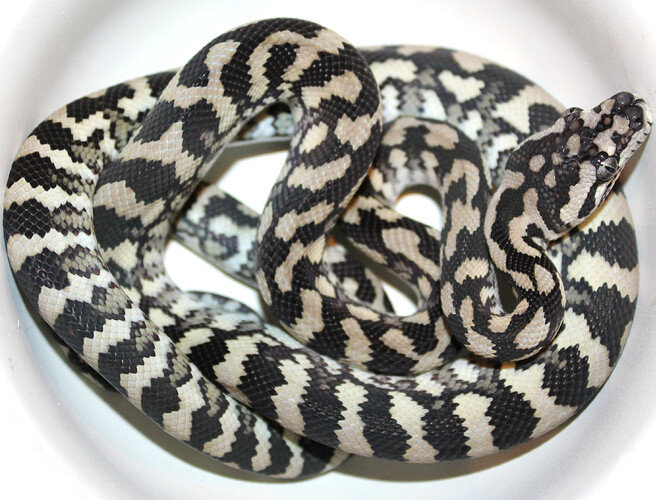 Just selected and paid for this female Julatten, photo by Nick Mufton about a half hour ago.
Excited to get into locality carpets. We're building a locality-focused breeding collection right meow.
That is a pure albino Darwin carpet, right?
Very cool @kspeck, we also have 5 carpets in-house, and two more on the way, I'll try to get some pics of them up here. In fact, I will be posting the whole menagerie on here soon.
Im here, ive just been ghosting for the past… long time haha. I have 1 or 10…
Female Sunglow (carmel / albino) darwin/coastal mix.
Male Pure axanthic papuan carpet python (produced by Nick Mutton)
Male Striped Palmerston jungle carpet python (produced by Nick Mutton)
Male Het axanthic coastal carpet python w/ rockhampton locality influence; it is a pure coastal, but not a pure rockhampton. (Produced by Nick Mutton)
Female Albino 50% darwin, 25% coastal, 25% papuan. (Constrictors northwest)
Female hypo (1 gene, not a super) coastal 33% het axanthic (hope that pans out). (Produced by nick mutton)
Male Albino 50% darwin, 25% coastal, 25% papuan. (Constrictors northwest)
Male Axanthic coastal/papuan
Female granite papuan. (Produced by conviction reptiles)
Female Striped axanthic coastal mix (produced by star pythons)
Nice! Is that a true hypo coastal I see?
I also spy some tigers, a granite (Papuan?), more than one normal Papuan, more than one albino (Darwins?), what a nice M. spilota collection you have there! Looks like some subspecifically pure stuff, possibly, mostly.
@lumpy I have 1.1 papuans, a lone female jag pet, 1.1 caramel coastals, and 1.1 Julatten locality on the way.
I want a "pure" caramel coastal, personally. Because I want to length.