Beauty! … @scosta56 is probably looking at this picture with a squinting face right now though…



Pied Mojave are my all time favourite morphs, they're my absolute dream Ball. Not necessarily for a breeding project, unless I take that up in future. But all Pieds are significantly more expensive in the UK than the US, and I'm not totally sure why

I just picked this girl up from @MS2Reptiles.
Fire Yellowbelly Het Piebald
I love how the pied has distorted her pattern. Looks like Indian cave art.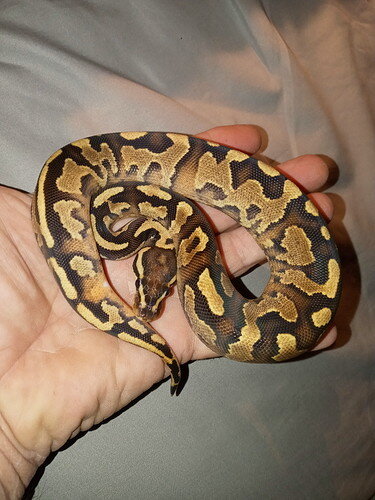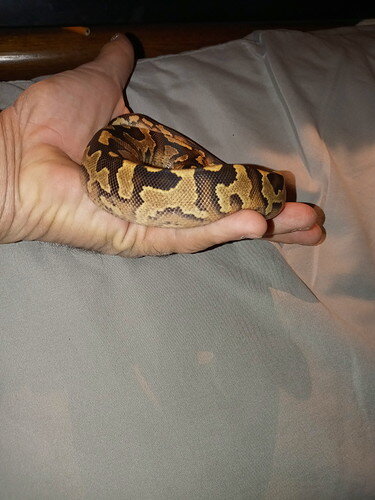 Pieds are a Favorite of Many People…
Please Post your one most favorite pied
picture to show the community why you like
Pieds so much!
Should be fun to see these awesome balls!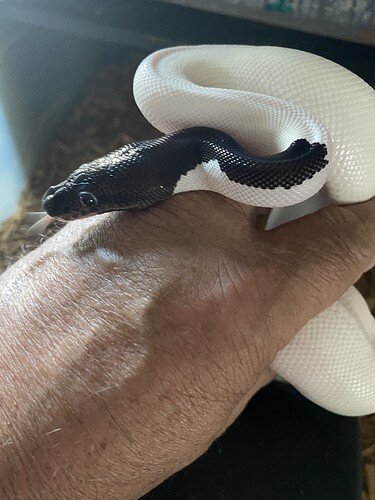 Love her

! She is gorgeous.
I have a produced a couple Pieds over the years. I have a lot of hets that I am hoping to pair up in the next year or two. Here are a couple of my favorites.
Vanilla Pied Ghost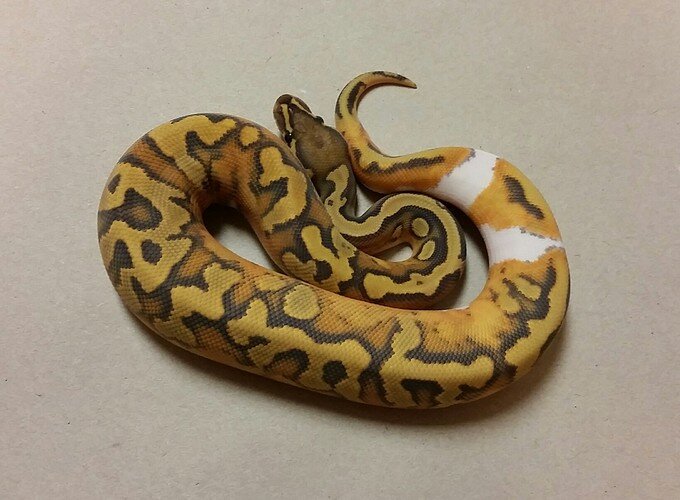 Pied Dbl Het Clown Ghost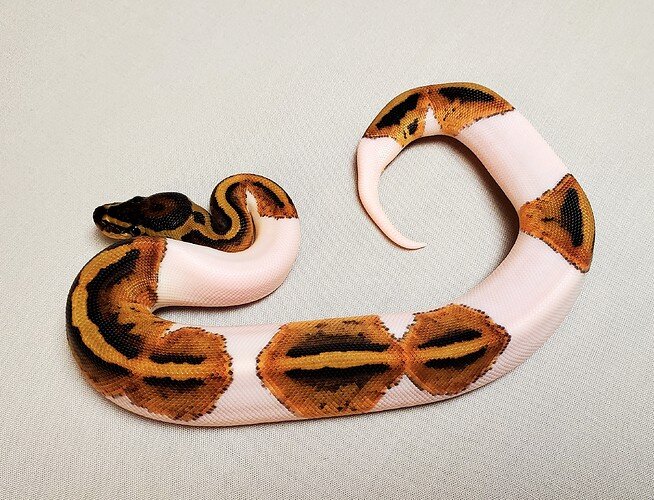 Here's some pieds from my other topic thread:
This is still one of my personal favorites! Love it!
I produced this little lady this year. Cora the mojave pied. Photos do not do this combo justice I can't wait to make more.

She is gorgeous!
I was going to work Black Pastel into my pied project. After seeing your girl @nikkip , Mojave will also be part. Love the darker saddles on the hi whites.
@nikkip that's a beautiful snake right there!