Was going in to check on my boy tonight like usual when I noticed some very fresh wounds on him, to me they look like burns.
Currently under investigation as to how he got these wounds but I'm going to assume he's damaged the heat bulb cage and gotten in.
What I'm looking for at this present moment is confirmation that these are burn wounds.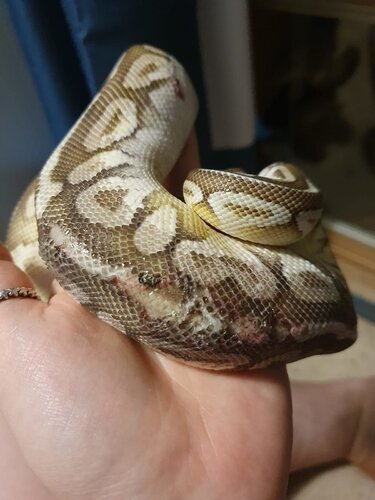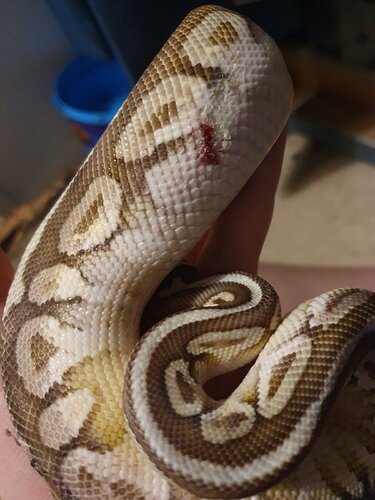 I need to know what I can do to ease his discomfort while shops are closed (it's 1am) as I have no iodine or burn treatment at home. Would a water bath help at all?
Would changing his substrate help? He's on orchid bark at the moment.
As a disclaimer: I have an understanding of how to treat his wounds, just unsure of what to do while I don't have burn treatment and iodine.
Any advice is appreciated