When you and Rylee get your own place you will be able to!

Lol, nope @caron

. She is worth ever sacrifice I will make though. She is cool with boa breeding but not amphibians or inverts.
Ok well I guess she'll do then………


Trust me, to me, it wasn't even a thought

Duh! I may be old but I'm not senile yet! Lol

Lol, I didn't think that at all

.
So i was out and about today and found this little fella! It is a Twin-flagged jumping spider, Anasaitis canosa. I'm gonna name it Jamie, it's still pretty small so i'm not sure if it's a boy or girl. I'm going to try to find another one eventually and maybe try to breed them because i can't find many for sale and wanna try it out. It's very pretty, has like a metallic gold on his abdomen and legs which i sadly can't get in pictures. It's definitely a lot prettier in person than in pictures but here's two good ones i got!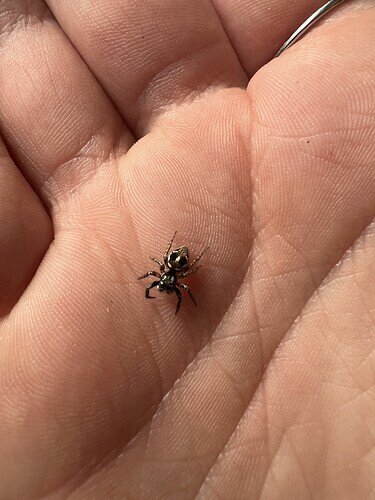 Great catch! That's a great little jumper! There is a jumper that lives behind my left side mirror on my car and has spun a web attached to my window. One of these days I'm gonna catch the little stinker!

We have a giant jumper living in my mailbox at home, 100% a female, we've named her Debbie. We bring her sacrificial bugs we find outside!
Everytime I catch a big male in the backyard, I think about introducing them, but they wouldn't have met in the wild and since he may get eaten, I haven't done that so far
THis is not a bug i bought, but she is a bug I have now! Lil jumping spooder, best ID efforts says she's a Phidippus regia, prooooobably female? Her name is Phoebe. This is a shot from when I found her in my bedroom looking lean and hungry.

Looks more like a Phiddipus audax to me. If it were a regius, the overall coloration would suggest male.
Im glad there are jumping spider folks here. I know nothing about these little dudes!
Thanks! I'm not sure either- each time i look for examples and tells, she comes up as the one then the other- maybe hybrid? who knows.
Her chelicerae have started showing some blue today? But her abdominal markings are orangey.
In this area, it could be either one. I think she's not matured yet, so I suppose as she grows we'll find out. I figure I call her Pheebs anyway so if She's a He, he can always be Phoebus!
Okay consensus is what noodlehaus thought- all signs point to being an audax!
Which just leaves the mystery - Phoebus or Phoebe?
She's young, so we have time to find out.
Found a couple I couldnt live without. First is the H pulchripes I have wanted for awhile now!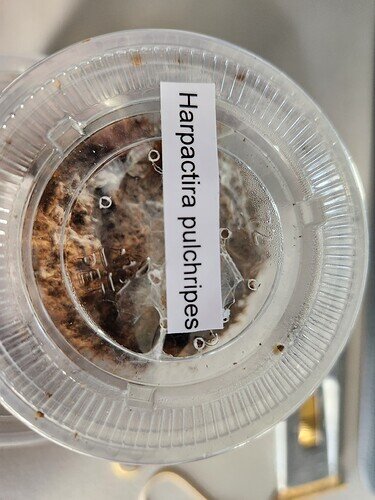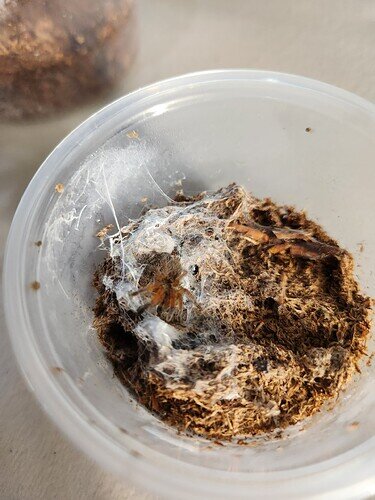 And the container of the Nhandu chromatus since it was buried and didn't want to be bothered!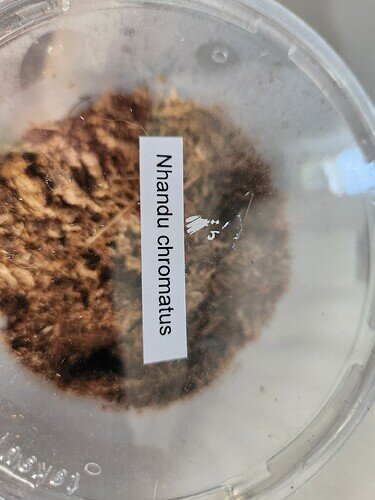 One can never have too many T's right David! Congratulations on the great finds!



A couple great pickups! My H. pulchripes is one of my favorite T's I've had, so I'm sure you're gonna love yours.