Picked up my very first blood python about an hour ago!
I hated closing the tub, I want to stare at her some more.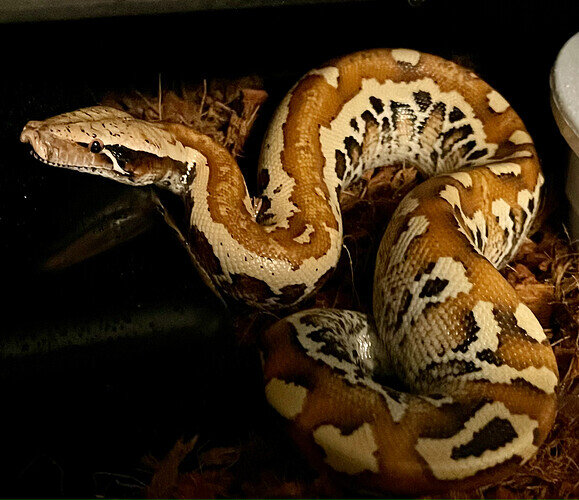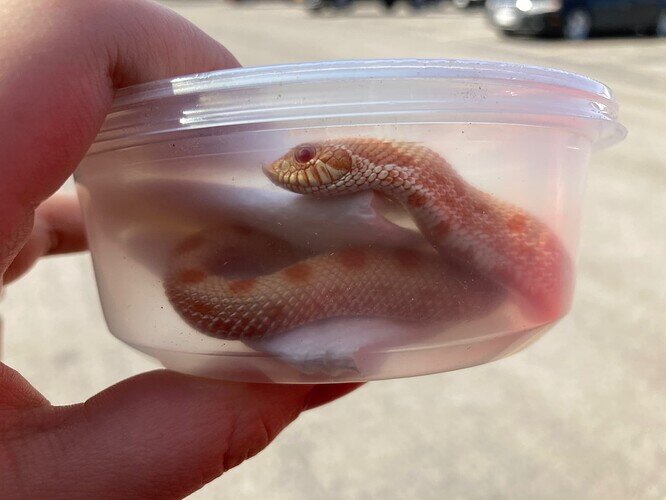 Just got this gorgeous albino conda het axanthic today. I also posted a thread about her if anyone's interested in any more info.
Congratulations! She is gorgeous!
Thank you! I almost got a red knee sling from the same breeder, but I had to be responsible and sadly couldn't get it

She did allow me to handle her adult red knee though, so at least I was able to hang out a bit with a tarantula.
Hopefully. I'll probably get one in the next few years, just can't right now.
Just came back from Rexpo with these amazing snakes!
Female Sunglow 66% Moon

Male Banana Enchi Lesser Calico
Male Mojave Pied
Female Enchi Butter Mimosa
Say hello to Dwight (Skittles killer pied)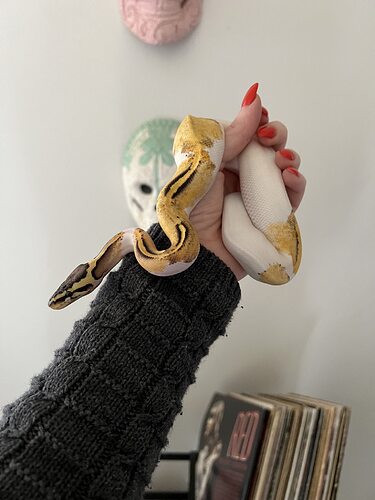 And Holly (pewter blast, supposedly with Mojave and spider)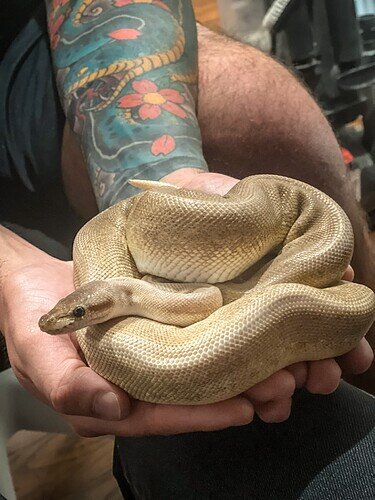 No way! I was also just at REXPO today. Perhaps we saw each other. Which breeders did you get those beauties from?
Omg!!! I'd love one, she's lush🥰
Boa and Mimosa were from JPC Boas and Balls, Banana I can't remember because I got him in the very beginning but I did snag a card somewhere (Either CSRR Exotics, or Visual Exotics!), and the Pied I got from Absolutely Reptacular!
I almost bought a hognose from absolutely reptacular, but decided against it in favor of one from Hobbs Exotic Reptiles
Very gorgeous example! She is beautiful

! I love Moonglows, can't wait to see you make them!
Definitely a project down the line when I decide to breed boas!
My most recent pick up. 1.0 pastel leo clown. Eyeing a pair of bci and a pair of p. Breitenstein next.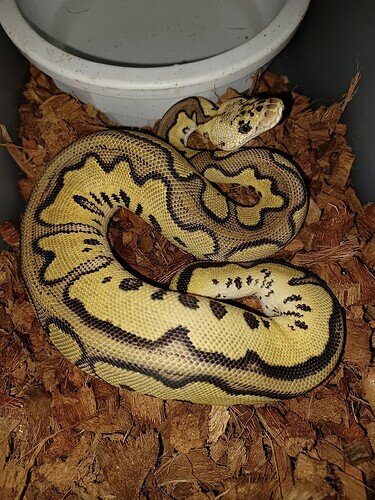 Congrats, she's gorgeous! And I totally know what you mean. I could spend all day staring at my blood python.

Getting this .1 ghi het clown (still in transaction waiting for them to be done with a show)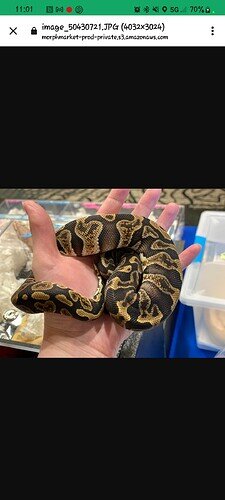 And picking up this pastel clown 1.0 Friday