Added a banana pied, enchi double het albino pied and a panther chameleon to the collection this past weekend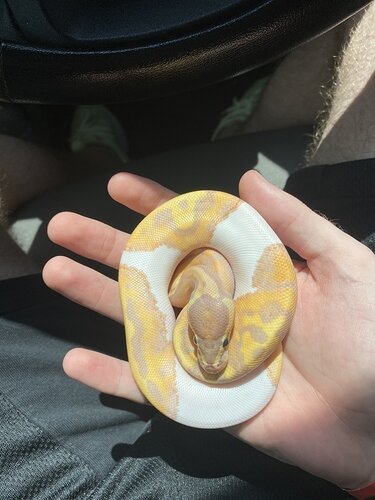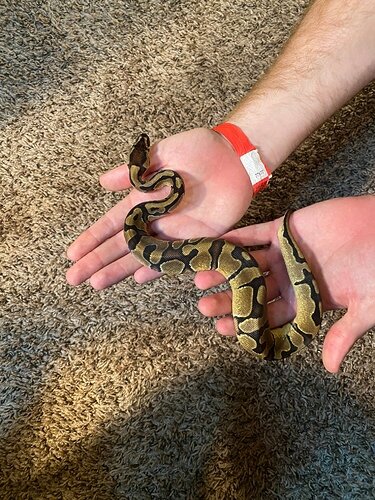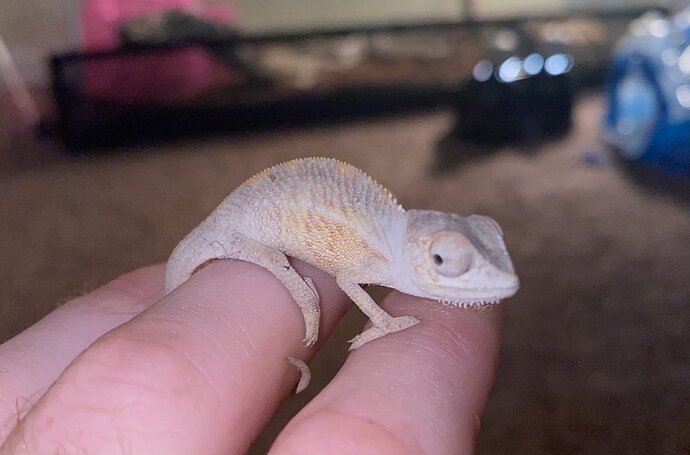 She is beautiful. Love her head and the stripe down her neck.
Thanks,. I'm glad I didn't hesitate on her.
Everybody I've acquired this year, with the intention of use in breeding projects and as pets. Super excited about these guys and gals!
Female KSB - Stripe, Het Snow, Het Paradox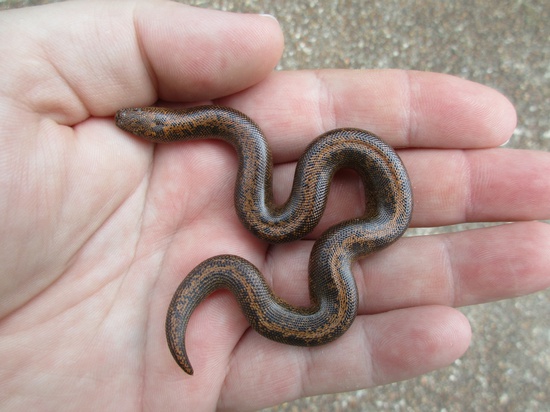 Male KSB - Snow, Paradox

Male Hognose - Arctic, Het Snow, Pos Het Lavender

Female Hognose - Snow

Female Ball - Banana, Black Pastel, Butter

Male Ball - Coral Glow, Black Pastel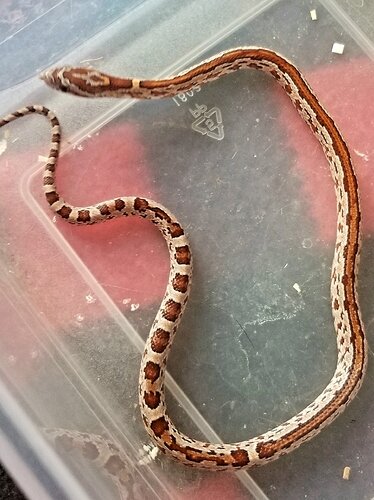 Abbarant patterned male corn with several nice Hets. The main reason for his purchase was to see if the striped pattern can be passed down or not. If not though he still has the Hets going for him. 100% Het Hypo, 66% Het Anery/Charcoal, 50% Het Amel. Little dude has a lot going on.
Here is the jeweled lacerta I purchased , he came in today.( they held him an extra week because of hurricane Sally.)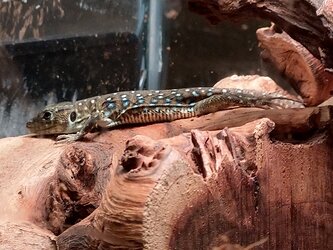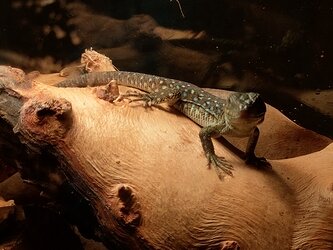 LOL he looks huge in the picture, he's only about 3 inches,including his tail. I have him in a 5 gallon tank and he has tons of room. Any name suggestions? He is presumed male.
I also got some tiny Eastern garter snakes.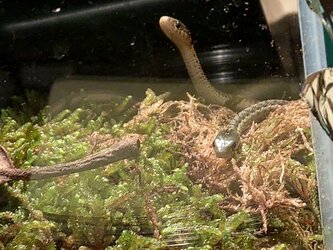 I have 3. They are in a 10 gallon tank and almost too small to find.
I picked this pair of kzn red mountain t+ albino cape house snakes. A little change of pace and something I was wanting to get back into.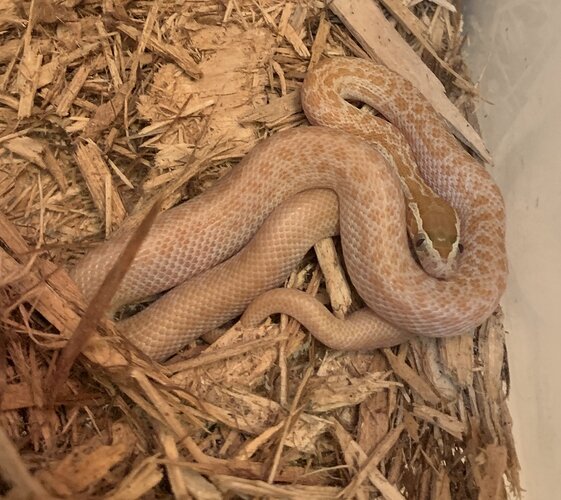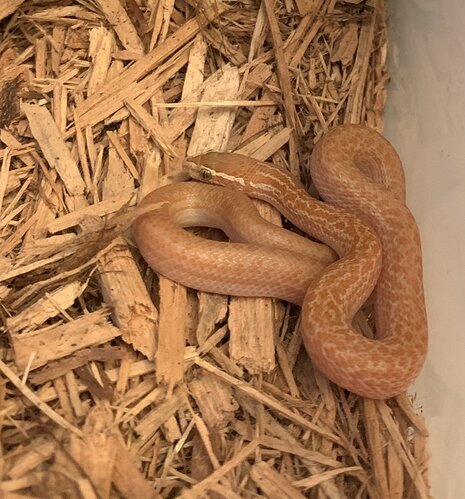 They are a really really nice purchase Shaun.

Thank you! There from bushveld, when they came too the states from South Africa had to get something from them!
That's a serious hoggie pair you got! I'm super jealous.
Very nice! The poor soul sucker never gets enough love! Has to be hands down one of the best two gene combos ever! I have a hard time not keeping everyone I hatch out lol!
Thank you.
I feel your dilemma.
Soulsuckers are indeed a beautiful morph.
I'd probably keep any of Macchiato's babies if I choose to breed him down the road too.

I had to get him the moment I saw him at the expo.
There where other morphs there that I really like; such as a bamboo, an ultramel spider and kingpins, (which is what i was planning on getting) but i kept drifting back to him and lo and behold, he came home with me.
I still plan on getting a pinstripe, because I fell in love with what a soulsucker pinstripe look like.
New little girl from the show yesterday, apparently her hide isn't good enough so she's digging a new one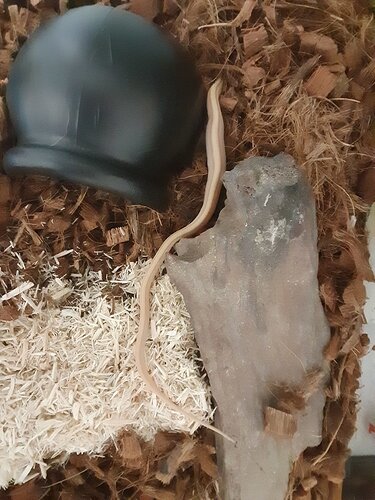 What is she…from what I can see very clean pattern and nice colors. Maybe corn snake
Forgot she's a butter stripe corn snake
Thanks for the reply! So fast