That's Cypress one is so clean
It's not even a crazy combo. 4 gene snake and just beautiful
Since the rules state I can only get one animal

I'd definitely go for a super fire female. I'm looking to breed BlackEL in the future

That would be my top too, pictures like those always get me excited to work with them.

Ive had my eye on this gal too! if only!
These two!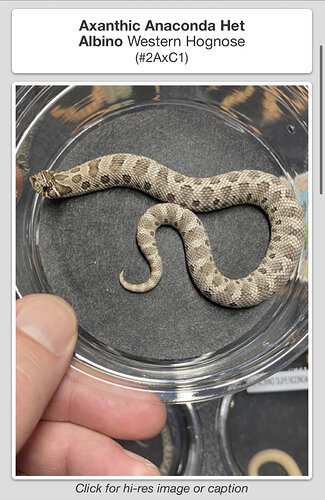 The hognose could produce me some super yetis down the road. I'd likely pair her to my albino male, and hold back an albino anaconda male (since they'd all be 100% het axanthic) to breed back to her.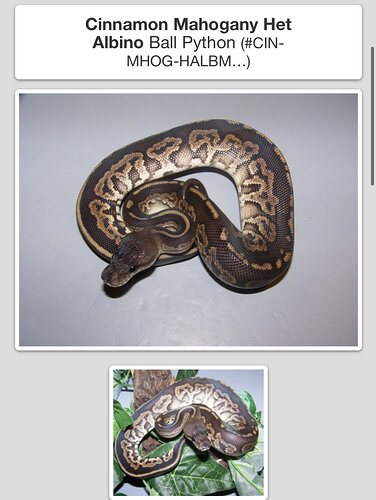 The ball python male would be perfect for my mahogany enchi pastave het albino female.
I'm mostly looking to hit cinnamon sumas but there's a lot of other extra goodies in there too.