Is there somewhere that the changes are listed?
Was the Jolliff Tiger being co-Dom added to this or will it be in a different update?
@westridge I have not listed the changes to date, TBH because I don't want backlash over each detail, especially given that there are probably a number of details that need to be worked out as it is. I plan for us to have a more formal process after we do a full expert review of our genes this year, and then will be more transparent about the changes. Namely we are a bit lax about adding new genes, if someone will fill out the form. But to be fair to them I'd need to show all that info as well, and all of this starts to add a lot of friction to a process that is currently lightweight.
That being said I do usually involve the forum around CHANGES to the existing data here, it's more about the additions.
@serpentswitch117 I'm glad you brought that one up. I had a note to do this, but I could not track down where that requested had come in, either on the forum or email or FB. Now I found the thread here: Jolliff Tiger Super Form
and promise to fix it this month.
MorphMarket January/Feburary Trait Data Update Highlights
Burmese Pythons: (after adding the whole category a few weeks ago)
added pied alias
added dwarf tag
Bearded Dragons:
added phantom leatherback gene
Ball Pythons:
added chimo and mosaic genes
removed granite from soul sucker
changed jolliff tiger to inc dom
added chocolate/spotnose/wookie complex
added hidden gene woma to spider complex
To request a trait addition please follow the instructions here: How to Request a Gene Addition
To request a trait change, please create a public topic in our community forums under the appropriate species.
Those are some wonderful changes that are now here


March/April 2021
@wreckroomsnakes @jkobylka @burger_balls @randyf
These have now been added to the database!



https://community.morphmarket.com/t/wrecking-ball-new-morph-done/15981/2



https://community.morphmarket.com/t/pixel-gene-new-morph-addition-done/17260/8



https://community.morphmarket.com/t/new-gene-ofy-gene-done/16914/12



https://community.morphmarket.com/t/adding-the-saar-gene-done/17222/2
Animals can now be listed using these trait tags.
May/June/July 2021
New additions.
Retics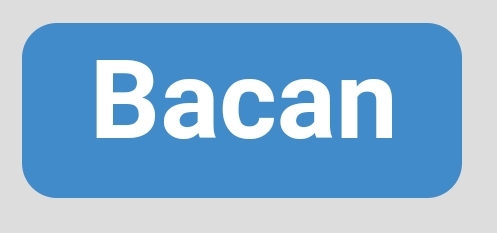 https://community.morphmarket.com/t/bacan-new-ish-reticulated-python-morph/18186/3
---
Boa Constrictors


https://community.morphmarket.com/t/pk-stripe-line-boas/19204/5

---
Ball Pythons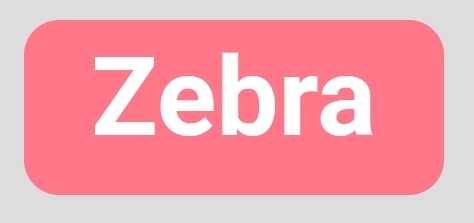 https://community.morphmarket.com/t/zebra-ball-python-new-mutation-to-be-added-please/18537/6
So excited to see new animals properly listed

November Trait Updates
Ball Pythons
Sand Boas
Skinks
Boa Constrictors
Corn Snakes
December Trait Updates
A huge new update that @john has finished working his butt off doing!
Axolotls
Ball Pythons
Hypo - Changed Ghost to "Hypo" to lessen the confusion across the hobby.
Genetic Reduced - Changed to "Other" genetic. This is a descriptive trait.
Green Ghost - added trait [4]
Bearded Dragons
Boa Constrictor
Red Dragon - added Combo name (Blood/Albino (Kahl))
Sun Dragon - added Combo name (Hypo/Blood/Albino (Kahl))
Crested Geckos
Kingsnake
Leopard Geckos
Rainbow Boas
Reticulated Pythons
Sand Boas
Western Hognose
---
This is great, I have a few myself I was working on offline, should have it done in a few more days. The only thing I noticed was Softscale is incomplete dominant not dominant. You can visually see the super form and we even have some macro shots showing some of the differences in the scalation. Here's a couple from the original post we made on this with AC Reptiles.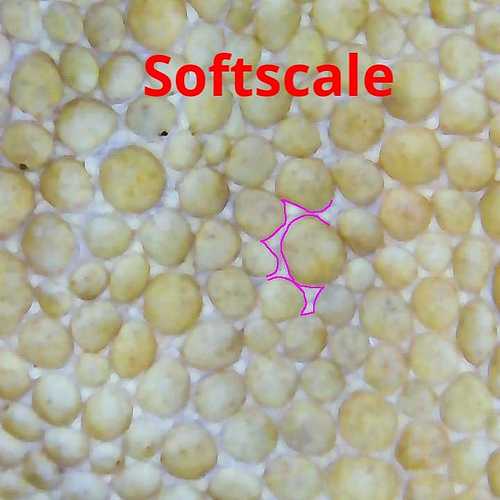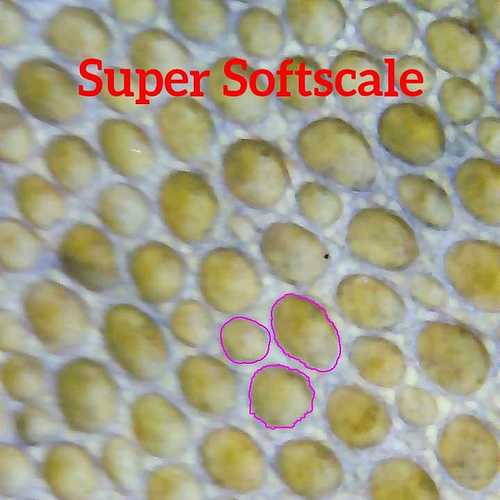 Whoops, that was my bad

. I meant to say that Soft Scale had been changed to Inc-Dom.
Jan - May 2022 Updates
| Species | Trait name | What we did | Trait type |
| --- | --- | --- | --- |
| Axolotl | White | rename trait | rec |
| | Albino | add alias | Alias |
| | | | |
| Ball Python | Splash | add trait | dom |
| | Bingo | add trait | dom |
| | Zip Belly | add trait | inc dom |
| | Xremist | add trait | Inc dom |
| | Sandstorm | add trait | Inc dom |
| | Nyala | add trait | Inc dom |
| | Gaia | add trait | Inc dom |
| | Tornado | add trait | rec |
| | | | |
| Bearded Dragon | Striped | add trait | poly |
| | piebald | add trait | rec |
| | | | |
| Boa Constrictor | Cherry | add alias | alias |
| | Orangasm | add trait | inc dom |
| | Cherry Pastel | add trait | poly |
| | Albino (Nicaraguan) | add trait | rec |
| | Albino (TSK) | add trait | rec |
| | Ablino (McPhee) | add trait | rec |
| | Albino (Platinum) | add trait | rec |
| | axanthic | add trait | rec |
| | Burke Albino | add alias | alias for Albino (Nicaraguan) |
| | Stone Albino | add alias | alias for Albino (Nicaraguan) |
| | TSK Nic | add alias | alias for Albino (TSK) |
| | TSK Albino | add alias | alias for Albino (TSK) |
| | TSK Nicaraguan | add alias | alias for Albino (TSK) |
| | McFee Albino | add alias | alias for Ablino (McPhee) |
| | McFee Nic | add alias | alias for Ablino (McPhee) |
| | McFee Nicaraguan | add alias | alias for Ablino (McPhee) |
| | Platinum Albino | add alias | alias for Albino (Platinum) |
| | Platinum Nic | add alias | alias for Albino (Platinum) |
| | Platinum Nicaraguan | add alias | alias for Albino (Platinum) |
| | | | |
| Burmese Python | Enigma | add trait | Inc dom |
| | | | |
| Carpet Python | Affors | add trait | poly |
| | Genetic Stripe | add trait | rec |
| | | | |
| Crested Gecko | Tangerine | Change trait type | Inc dom |
| | Bullseye | add trait | poly |
| | Patternless | Change trait type | rec |
| | | | |
| Fat-Tailed Gecko | axanthic | add trait | rec |
| | | | |
| Hognose | Citrus | add trait | poly |
| | Lemon Ghost | Change trait type | line bred |
| | | | |
| Leopard Geckos | ALB | add alias | Alias for Albey Snow |
| | Snow (Albey) | add trait | dominant |
| | Charcoal | add trait | inc dom |
| | Tango Crush | add trait | line of Tangerine |
| | Hot Geckos Tangerine | add trait | line of Tangerine |
| | Cipher | add trait | rec |
| | smaug | add trait | rec |
| | HGT | add alias | alias for Hot Geckos Tangerine |
| | Noir Désir | add alias | alias for NDBE |
| | | | |
| Monitors | central-asian-sand-boas, | Change Subcategory Name | remove comma! |
| | | | |
| Rainbow Boas | Pinstripe | Change trait type | Change to Recessive |
| | | | |
| Reticulated Python | Bali | add locality | locality |
| | Jampea (Dwarf) | add locality | locality |
| | Selayer (Dwarf) | add locality | locality |
| | Tombolongan (Dwarf) | add locality | locality |
| | Kayuadi (Super Dwarf) | add locality | locality |
| | Kalatoa (Super Dwarf) | add locality | locality |
| | Karompa (Super Dwarf) | add locality | locality |
| | Madu (Super Dwarf) | add locality | locality |
| | Purple Amaretto | add combo | combo |
| | White Amaretto | add combo | combo |
| | spitfire | add trait | Inc dom |
| | | | |
| Short Tail Pythons | Slackline | add trait | dom |
| | Frostbite | add trait | dom |
| | Latte | add trait | inc dom |
| | Ultra | add trait | inc dom |
| | Sideswipe | add trait | inc dom |
| | Marble | add trait | inc dom |
| | Stripe (TBC) | add trait | inc dom |
| | Anery | add trait | inc dom |
| | Stripe (VPI) | add trait | inc dom |
| | Stripe (PE) | add trait | inc dom |
| | Pollen | add trait XXX alias | Inc dom |
| | Sunder | add trait | Inc dom |
| | Black Head | add trait | poly |
| | Chrome Head | add trait | poly |
| | Orange Head | add trait | poly |
| | Blonde | Change trait type | rec |
| | Hypo | Change trait type | rec |
| | Blue Ghost | add trait | rec |
| | Ocelot | add trait | rec |
| | Blonde (TBC) | add trait | rec |
Lol so many

I hope you guys are ready for a big update list

| Category | Name | Details |
| --- | --- | --- |
| Ball Pythons | Stranger | changed to inc dom |
| Ball Pythons | Volta | added |
| Ball Pythons | Tolosa | added |
| Ball Pythons | Hellfire | added |
| Boa Constrictors | Snow Glow (VPI) | added combo |
| Corn Snakes | Peach | added |
| Crested Geckos | Pixel | added |
| Crested Geckos | XXX | added |
| Hognose | Superconda | Changed homo name from Super Anaconda to Superconda |
| Kingsnakes | Outer Banks | add locality |
| Milksnakes | Saint Mary's County | added |
| Milksnakes | Calvert County | added |
| Milksnakes | Worcester County | added |
| Milksnakes | Dorchester County | added |
| Milksnakes | Tyrrell County | added |
| Milksnakes | Hyde County | added |
| Milksnakes | Burlington County | added |
| Milksnakes | Atlantic County | added |
| Milksnakes | Ocean County | added |
| Milksnakes | Johnson | added |
| Milksnakes | Jackson | added |
| Milksnakes | Union | added |
| Milksnakes | Saline | added |
| Milksnakes | Buchanan | added |
| Milksnakes | Ralls | added |
| Milksnakes | Riley | added |
| Milksnakes | Lawrence KS | added |
| Milksnakes | Perry Lake | added |
| Milksnakes | Madison | added |
| Milksnakes | Marion | added |
| Milksnakes | Lawrence AZ | added |
| Milksnakes | Wilkes | added |
| Milksnakes | Ashe | added |
| Milksnakes | Amherst | added |
| Milksnakes | Golden Jefferson | added |
| Milksnakes | Lyons | added |
| Milksnakes | Osborne | added |
| Milksnakes | Russell | added |
| Milksnakes | Lincoln | added |
| Milksnakes | Logan | added |
| Milksnakes | Cherry | added |
| Milksnakes | Platte | added |
| Milksnakes | Pennington | added |
| Milksnakes | Yellowstone | added |
| Milksnakes | Powder River | added |
| Milksnakes | Stillwater | added |
| Milksnakes | Sheridan | added |
| Milksnakes | Big Horn | added |
| Milksnakes | Thomas | added |
| Milksnakes | Carbon | added |
| Milksnakes | West Sheridan | added |
| Milksnakes | Bennett | added |
| Milksnakes | Spotted (Coastal) | added |
| Milksnakes | Whitesided (Coastal) | added |
| Milksnakes | T- Albino (Coastal) | added |
| Milksnakes | T+ Albino (Coastal) | added |
| Milksnakes | Anery (Coastal) | added |
| Milksnakes | Hypo (Red) | added |
| Milksnakes | Stripe (Red) | added |
| Milksnakes | T- Albino (Red) | added |
| Milksnakes | T+ Albino (Red) | added |
| Milksnakes | T+ Albino (Eastern) | added |
| Milksnakes | Whitesided (Eastern) | added |
| Rainbow Boas | Calico | changed to poly |
| Rainbow Boas | Eugene Calico | removed combo |
| Rainbow Boas | Eugene Calico | added trait |
| Rat Snakes | Elaphe Dione | add locality |
| Rat Snakes | Leucistic | added |
| Retics | Clown | added |
| Skinks | T- Albino | changed to recessive |