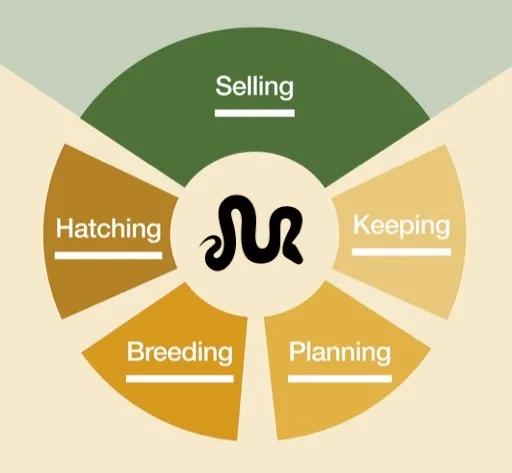 In case you missed this in our newsletter, we have so many big projects in the works:
App with Notifications: After a few more improvements, we'll be publishing the "beta app" which has been in use since last Spring to the Apple & Google Play stores. It will be able to send message notifications directly to you and your buyer's device.
Redesign of core pages including ad, store, and index pages to bring a more modern and useful style.
A new help desk service which will provide better online help articles and FAQs to get answers for you faster and help us respond quicker as well.
Better support for regions of the world
But there is one more thing…
At MorphMarket , our goal is not just to provide the industry a platform to buy and sell, but software services which support the entire lifecycle of breeding. This includes not just your animals that are For Sale but also those Not For Sale (NFS), including breeders, holdbacks, and pets.
To begin, we are completely overhauling our inventory system with a professional design that you'll love. This will make it far easier to add and manage your animals. In addition, we're adding a dashboard so you can more easily monitor your data.
Following, we will be adding many new features to help you track, plan, breed, and market your animals and brand. This includes:
Showcasing not-for-sale breeding animals and holdbacks to the public
Tracking offspring history, lineage and related stats for your whole collection
Planning breeding projects based on a data-driven analysis of the industry and your collection
Notifying subscribers of breeding events and upcoming offspring
Quickly converting litters and clutches to ads
Informally, we are referring to this collection of services that go beyond sales as "MorphMarket NFS".
Which of these features are you most excited about?