Here are some helpful tips when asking for help in indentifying your baby.
If pairing is known list pairing
use natural lighting if posssible. harsh lighting can bleach out the animal making identification harder.
Get a full body shot from top and side if trying to identify yellowbelly complex.

In focus pics are a huge help. *
This is an example of a good pic to use.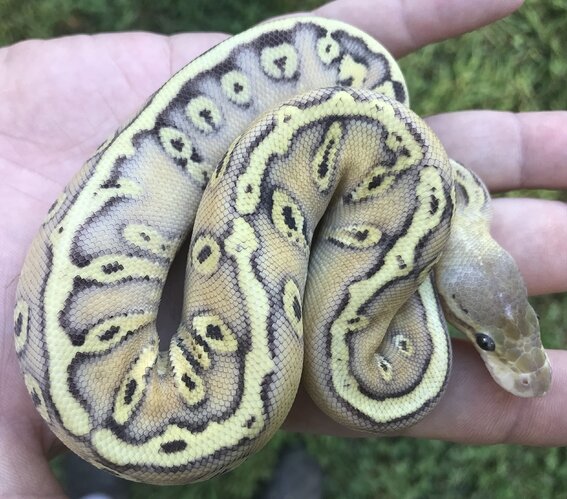 example of side pic